By looking at all the cat care advice on our website you will have come across some of our favourite websites already:
Below we listed some other good websites well worth looking into:
Friends With Tales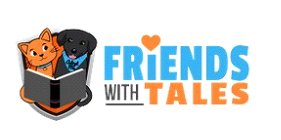 Looking to adopt a cat, kitten, dog, puppy or other small animals? We help New Zealanders find animals that need rescuing and help you look after them.
Our mission is to assist our animal friends in New Zealand find a second chance at love in a new 'furever' home with a loving family to call their own. Friends with tales support NZ rescue groups showcase furry friends in the hope to find foster support and forever homes. All our friends deserve a chance to find a loving family. Friends with tales also offers information on all animal care and emergency care needs.
Visit website: www.friendswithtales.co.nz
Veterinary Partner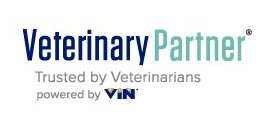 Veterinary Partner is the latest incarnation of an adventure that started nearly 30 years ago.
Founded in 1991, the Veterinary Information Network, Inc. is the veterinary profession's premiere online resource, providing veterinarians, veterinary students, technicians, and related industry throughout the world with the information and tools needed to meet the demands of modern practice. VIN – for veterinarians, by veterinarians – unites more than 72,000 people in this interactive and resource-rich community.
VIN extends its commitment to the well-being of companion animals by providing the finest and most accurate pet health information in its client education website, Veterinary Partner.
VIN also provides a less formal client education blog called VetzInsight.
Visit website: veterinarypartner.vin.com
Royal Canin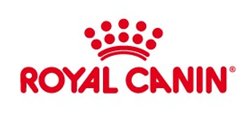 Since 1968 Royal Canin has worked to make nutrition cats and dogs first medicine. It is our way of making a better world for pets. Our deep understanding of the needs of cats and dogs is what makes it possible for us to make the world's most precise pet health nutrition. We never stop learning and never take anything for granted. That's why we collaborate with leading scientific, veterinary and behavioural experts, and maintain an ongoing dialogue with cat and dog owners worldwide.
To learn more about the science behind Royal Canin diets, to get a diet recommendation, or to ask a nutritional question, please contact a Royal Canin Nutritional Advisor on 0800-992 001 (Monday – Friday: 09:00-17:00).
For advice, articles and information to help you take care of your cat (or dog), visit:
Frame Portraits

Frame Portraits is an international photographic studio based on Auckland's North Shore.
We have been characterised by our variety and freshness, bringing fun and patience to your session. Most people are nervous and we know how to make you feel at ease to capture emotions, not just pictures. We originally started as wedding photographers and over time we have continued our training to be able to offer more options to our clients. We specialise in families, pets, engagements and weddings. We love dedicating our life to telling love stories!
Capture everlasting memories of your fur babies! Large or small, from dogs and cats to horses, we love to photograph all pets! We can travel within Auckland to you so your pet is comfortable during the photo session. Whether you want the whole family included or just solo portraits we can create some beautiful unique artwork for your wall!
Visit website: www.frameportraits.co.nz/pets
Video Wise
It's increasingly important, especially today, to incorporate photo and video into your digital presence. High-quality images will capture people's attention. Discover the benefits of using professional photos and video on your website, social media platforms, and marketing pieces.
In today's visual world, people are attracted to high quality images that capture their attention. Endless blocks of words will often discourage your target audience from sifting through the information. But, when high quality videos are scattered throughout the intriguing information, the viewer is invited to explore the content.
Visit website: www.videowise.co.nz