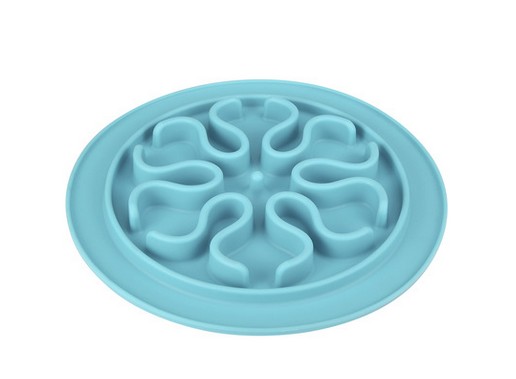 Here at Cat Hotel Stoney Creek we are big fans of food puzzles (or puzzle toys). We try to do everything we can to keep our guests happy and relaxed and we know that by keeping our guests entertained by playing but also by offering them food puzzles, we prevent them from getting bored. We have at least one in each room. Our own Edward prefers to eat from his slow feed pet mat rather than from his bowl! He also often gets fed from an egg carton, which he finds great fun.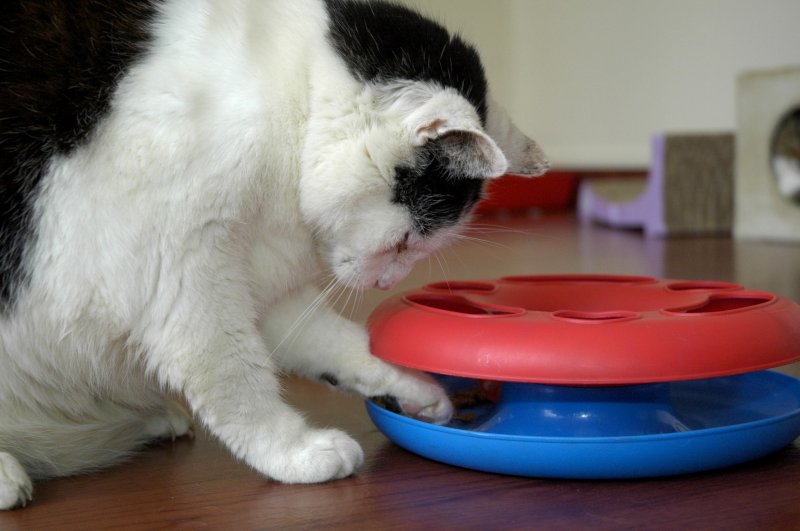 Encouraging foraging behaviour is one of the best things you can do for your cat. Having cats work for food is important to improve the physical and emotional well being of any, but particularly indoor cats. Environmental enrichment – not only by providing food puzzles, but also by providing your cat with toys, scratching posts and other things to see and do – is strongly recommended by animal behaviourists all over the world.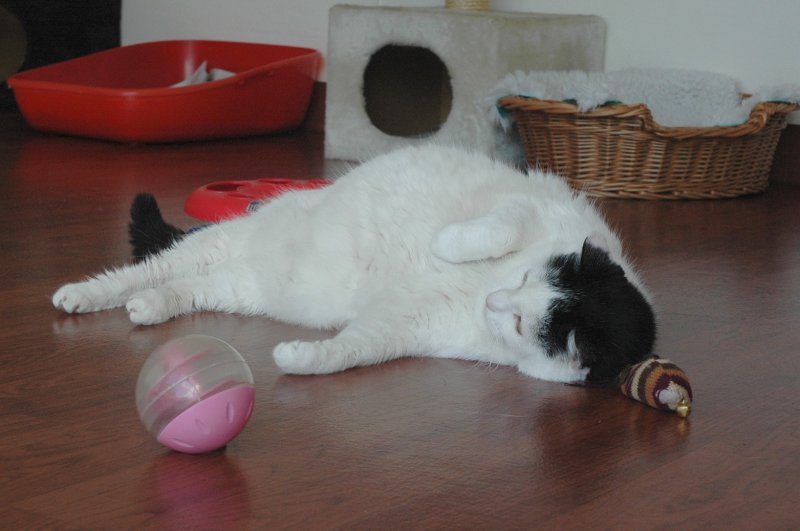 Please look at the website www.foodpuzzlesforcats.com and at the food puzzles handout and you'll be shown how to do it. The website has many different examples of rolling and stationary puzzles and you can either buy or make them yourself. It is very important that your cat is successful when it is getting used to food puzzles. For example, give him clear puzzles with many openings so it is easy to detect that there is food inside and he is easily rewarded for any interaction.
At first, fill the puzzles with food – at least 1/2 full – so that food comes out easily. If the puzzle is almost empty, it can take too long for a beginner to get food out, which may be frustrating.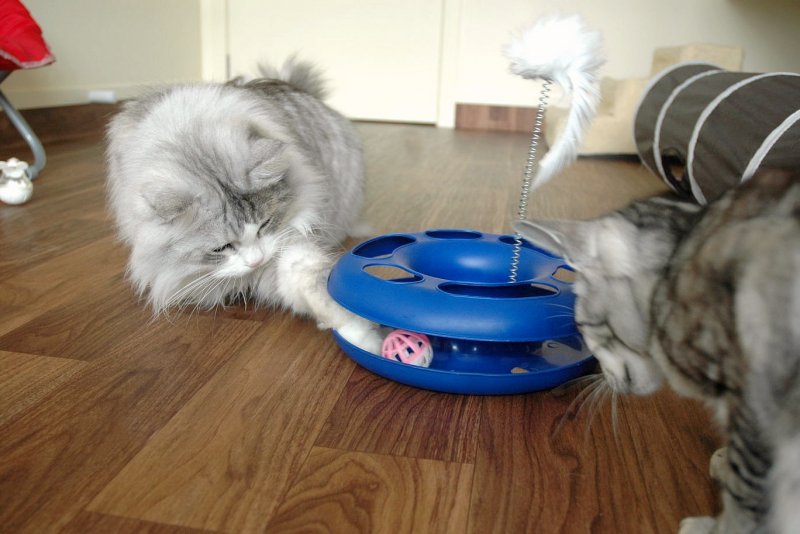 Sprinkle some dry food or treats around the puzzle so your cat learns positive associations with the puzzle. He may need to nudge the puzzle to get some of the treats, which will help him build an association between touching the puzzle and receiving treats. If your cat is a slow starter, you can place treats and small amounts of dry food in areas where he likes to hang out, such as his scratching post, cat bed, or windowsill.
As your cat becomes more skilled, you can increase the challenge: e.g. try puzzles with smaller holes, puzzles that are opaque, or puzzles that don't roll as easily (such as a cube-shaped toys).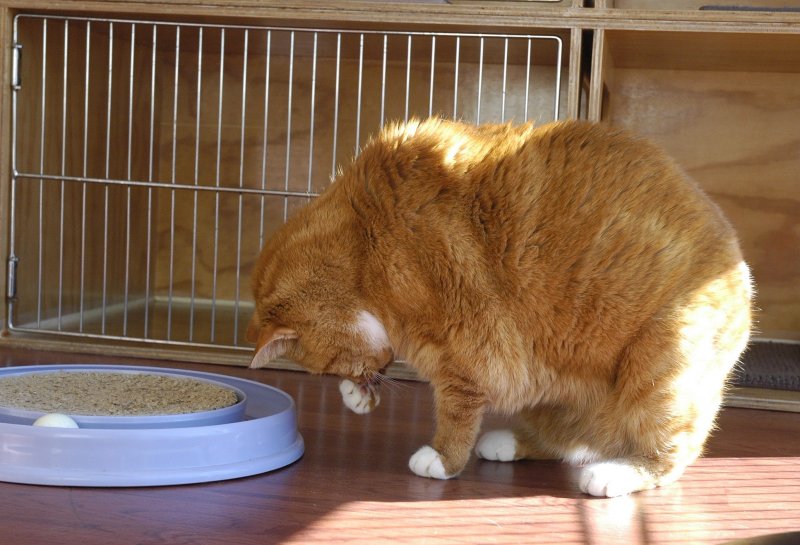 For the master forager:
Try hiding puzzles in new locations.
Place food in a small puzzle that you can nest inside a larger puzzle. This requires your cat to manipulate the puzzle longer until food comes out.
Placing a small object (such as a ping-pong ball or cat toy) inside a larger toy can achieve a similar effect by obstructing the hole so it is more difficult to acquire a piece of food.
Please note: for practical and hygienic reasons, and also because we get many guests with their own special (prescription) diet, we offer our meals at Cat Hotel Stoney Creek in bowls (each cat has his own), but we use the puzzle toys for entertainment, filled with cat treats, or with biscuits that all the guests from that particular room are allowed to have.
Links: